Owen Guthrie, President
Owen is Associate Director for UAF eLearning and has a background in Biology & Wildlife. Born and raised in the woods around Fairbanks, he is strongly interested in seeing Fairbanks sustain its green spaces and unique "city in the boreal forest" nature.  (907) 322-3462 • 1470 Ithaca Rd., Fairbanks, AK, 99709
Martha Raynolds,

 

Treasurer
Martha is a plant biologist with an interest in a variety of ecological issues. She came to Alaska in 1982 and has worked in the Arctic in Alaska, Canada, and Russia. She enjoys cross-country skiing and camping with her family. She was one of the original board members for the Interior Alaska Land Trust and is interested in using private land ownership to further conservation goals. (907) 479-3726 • 1636 Wolverine Lane, Fairbanks, AK, 99707
Brendan LaBelle-Hamer, Vice President
Brendan moved to Alaska in 1980 to attend UAF.  After graduating, he remained in Fairbanks, getting married and raising a family.  As an IALT member for many years, he was always amazed how much the land trust accomplished with what seemed like so few resources.  When asked, he decided to join the board to help continue the mission of conserving lands.
Jennifer Schell, Secretary
Jen first moved to Fairbanks about nine winters ago after accepting a position in the English Department at UAF. She lives in the beautiful Goldstream Valley with her husband and two dogs and loves recreating outdoors no matter the season. Jen started volunteering with the Land Trust in 2016, and  enjoyed the group and the organization so much that she joined on as a board member in 2017.
Seth Adams, Board Member
Seth was born and raised in Fairbanks. With an education in biology from UAF and the University of British Columbia, Seth works as a writer and photographer, filling in the gaps with work as a carpenter. In his free time playing outside is the priority: Seth's primary goal in working with the Land Trust is to resolve trail issues around Fairbanks. Protecting Fairbanks' complex (and often chaotic) trail network equates to protecting quality of life. (907) 590-5009 • 1212 Denali Way, Fairbanks, AK 99701
Aaron Cooke, Board Member
Aaron is a fourth-generation Fairbanksan and works as an architect and researcher for the Cold Climate Housing Research Center. He believes that the interplay between urban and wild spaces has always been part of what makes this town, borough and region a special place to live. Aaron joined the Interior Alaska Land Trust hoping to contribute to the planning of interconnected conserved lands for future generations of Alaskans to enjoy as our community grows.
Kayde Kaiser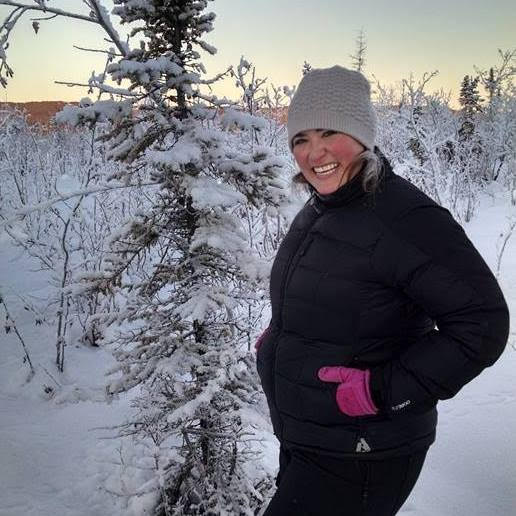 Kayde moved to Fairbanks from Montana in 2015 and is a Program Coordinator for Alaska Space Grant and NASA EPSCoR. She has a background in Geography and has a passion for developing self-reliance skills. Kayde joined IALT as an Accreditation Coordinator in 2016, and is eager to help IALT foster community through land conservation.
Past & Present* Board members
Kayde Kaiser
Frank Foster
Nora Foster (past President)
Merritt Helfferich (past President)
Martha Raynolds* (past President)
Linda Garrett (past President)
Shawna Thiesen
Chena Newman
Larry Knapman
Larry Moen
Carolyn Buckingham
Deborah Horner
Roselynn Ressa (past President)
Mike Stredny
Carolyn Buckingham
Nicole Pearce
Travis Booms
Collin Todd
Alex Prichard
Owen Guthrie* (current President)
Larry Byrne
Greta Myerchin-Tape
Seth Adams*
Sama Winder
Kayde Kaiser*
Jen Schell*
Brendan LaBelle-Hamer*
Carolyn Loeffler*
Aaron Cooke*