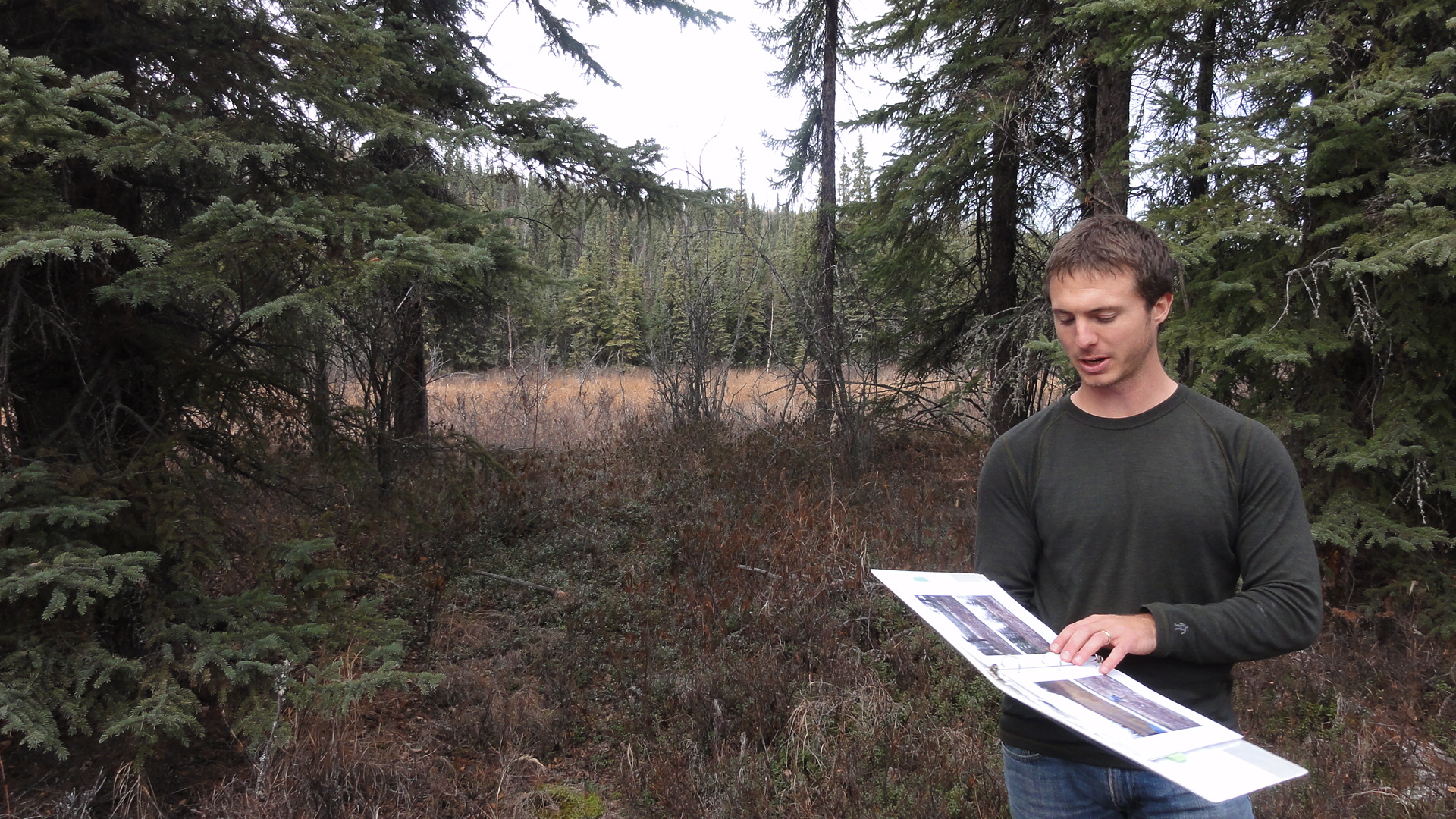 Land Stewards
Put your love of the great outdoors to work for a great cause.
Love exploring the unique landscapes of the Interior? Looking for a bit of exercise while making a positive impact on your community?
At the center of the Interior Alaska Land Trust's mission is our commitment to looking after our conserved properties in perpetuity. We monitor each property at least once a year to document its condition and interesting features and to see if anything is compromising the property's conservation values.
Although the time commitment is quite small, Volunteer Land Stewards play an integral role in the monitoring process. First, Land Stewards review the previous year's report. Then, they visit the property, working with IALT staff to make observations and take notes and photographs. Finally, they complete a short monitoring report form and submit it to IALT.
In return, Land Stewards get to know special and beautiful natural areas while helping to conserve local lands and giving back to their communities. Training is provided.
Interested in becoming a Land Steward? Please contact our Conservation Coordinator, Christin Swearingen.

Volunteer Opportunities
The IALT is a very active organization so there are lots of ways to help!
Form a Committee on a public policy issue that interests you, like wetland development, trails, or a Greenbelt project near you.
Research current events of interest to the Land Trust, like city and borough issues, and help us keep in touch with other Alaska and US Land Trusts.
Help with our annual newsletter! Editing, formatting, writing, and mailing.
Help keep our member database and website up to date.
Assist with engaging outdoor programs and education.
and much more!
Thank you very much for your interest in helping the Interior Alaska Land Trust.
In order to make best use of your time, please let us know at InteriorAKLandTrust@gmail.com what type of activities you are interested in. Some of these activities can be done at home, some outdoors, and some require attending Zoom committee meetings.